Thank you for visiting Korea Interpack website.
Since 1979, We 'KOREA INTERPACK' have been leading the wrapping technology. As a leader of this branch,
Our idea is that 'by a wrapping technology we can contribute the society'. With that strong convictions,
we have been strived and evolved an overall automation technology to further. We are actively entering not only
a domestic market but also, an oversea market now.
We always lay emphasis on communication with customers and from of it,
we set a goal to meet a request. We believe that 'Demand must be come true' as
a basic ideology of development.
We always do our best to offer wrapping technology that satisfy our customers.
Thank you for your continued interest and support.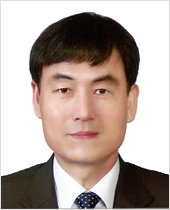 President